Thank you for visiting the Digital Printing Services Web Site. We hope the information provided here will allow us to help you with all of your large format digital printing needs.
Your Premiere Source for
Large Format Digital Printing!!!
At Online Print Services You Can Expect The Finest In Full Color Digital Printing Services At Wholesale Prices!!!
WHY PAY MORE?
Digital Printing Services
Print Services presents a fresh approach to the production of large format digital printing (LFDP). By keeping our overhead low, we can provide our clientele with quality inkjet, and electrostatic printing at low, wholesale rates.
Digital Printing Online NOW OFFERS HIGH RESOLUTION PRINTING!
You or your client needs images that are so crisp that they can't be differentiated from the real article. Where do you go to get high resolution prints at affordable prices? Print Services has just invested in a new 600 x 600 dpi large format digital printer. Just like our 300 x 300 dpi in regards to benefits, our new printer produces sharper images and sharper color. Our new printer also prints up to 60″ wide. Print Services Online is one of the few locations to offer 600 x 600 dpi printing at a cost that makes our competitors go faint. Check out our prices. And after you do, contact us to see the difference.
Our professional staff can create and produce digital prints for all types of usage including trade show displays, posters, signs, banners, point-of-purchase displays, presentations, or anything that requires low cost, short-run and fast turnaround.
We welcome working with Advertising Agencies and Design Firms. We can access most graphic file types and convert them into beautiful products.
Give us a call today, and let Print Services produce eye-catching, colorful digital prints that will help you build your business.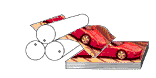 ADDITIONAL SERVICES
Print Services offers a wide variety of additional services to assist businesses upgrade their large format digital prints machines including: lamination, graphic design as well as computer cut vinyl.
LAMINATION. $1.75 per square foot
(up to 36 inches wide • $20.00 minimum)
Please note: Every caution is taken to provide the finest quality mounting and laminating using the best available materials. However, we cannot be held responsible for artwork not produced on our premises.
GRAPHIC DESIGN / Computer Image Enhancement.
Print Services utilizes the services of ILTD Design Services a complete graphic and advertising design firm located in Orange County, California. Through our association with I'm Looking To Draw, we have what you need to get the job right. Their professionals will help you create the project that you are looking for including: Display Ads, Logo Design, Trade Show Displays, Point-of-Purchase, Sign and Banner Design, as well as Web Site Design.
COMPUTER CUT VINYL.
The complexity of designing and producing computer cut vinyl signs and banners varies from project to project, so an accurate price cannot be quoted without first seeing the job. As a rule of thumb… figure $3.00 per square foot for up to two colors.
WHOLESALE PRICE LIST
300 x 300 DPI
Paper

4.49
per sq. ft.

5 mil laminate – gloss, matte

Vinyl

7.50
per sq. ft.

Pressure sensitive – gloss, matte

Banner

7.50
per sq. ft.

10 oz. smooth vinyl

Trade Show

7.50
per sq. ft.

Lex Jet 10 mil to 10 mil-lustre

Fabric

8.00
per sq. ft.

Inkjet banner fabric

Canvas

7.00
per sq. ft.

Primed artist's canvas
Paper

5.49
per sq. ft.

5 mil laminate – gloss, matte

Vinyl

8.50
per sq. ft.

Pressure sensitive – gloss, matte

Banner

8.50
per sq. ft.

10 oz. smooth vinyl

Trade Show

8.50
per sq. ft.

Lex Jet 10 mil to 10 mil-lustre

Fabric

9.00
per sq. ft.

Inkjet banner fabric

Canvas

8.00
per sq. ft.
OPTIONAL SERVICES

File Manipulation

45.00 per hour

Scanning

40.00

Lamination

1.75 per sq. ft.

3/4″ Velcro hook

.75 per running foot

3/4″ Velcro loop

.75 per running foot

MOUNTING

Foamcore / Posterboard / Coroplast

2.00 per sq. ft.

Gatorboard / Sintra

3.50 per sq. ft.
FILE TYPES
At Print Services, we welcome Advertising Agencies and Design Firms. The following are recommendations of files we accept and steps to help keep your costs down.
• We accept graphics files from both MAC and PC platforms
• The following is a listing of graphics programs we accept:
– Illustrator 8.0 (MAC)
– Photoshop 4.0 (PSD or TIFF)
– Quark Xpress 4.0 (MAC)
– CorelDraw 8
– Encapsulated Post Script (EPS)
– Freehand 5.5
– FlexiSign Pro 5.x
– JPEG (high resolution files only)
• Print Services can accept files on the following media:
– 100MB Zip Disk
– CD Rom
– 3.5″ Floppy Disk
– E-mail (under 5MB. Will accept WinZip Files via E-mail)
• We request that prior to sending us your graphic files that you first convert all your text (fonts) to curves, outlines or paths (depending on the program that you utilize), and
• That all TIFF, PSD, or JPEG file sizes should be 3MB per square foot at 300 DPI (e.g.: If the final size of your job is 2 feet by 3 feet the file's size needs to be at least 18MB – 6 x 3 = 18).